Welcome to geometrycommoncore.com!!

We hope to create the ONE STOP SHOPPING experience for geometry common core here. It has been my experience that very little support has been provided to teachers to make this new and sometimes difficult transition from the geometry that we have taught for years to this new core curriculum.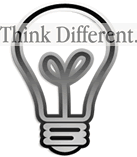 Yes, it is still Euclidean Geometry - so you say "How different can it be?", and my answer is "TOTALLY DIFFERENT!!" While there are certainly many similar (no pun intended) topics and concepts, the major difference lies in the methodology of delivery and the connectivity of the concepts. For example, transformations use to be that unit that I would try to get to at the end of the year, and now it forms the basis for the two biggest concepts we teach, Congruence and Similarity. In the circles of influence and conversation that I reside, I hear lots of complaints from teachers and I am often asked what I think of this new core curriculum, and my response is that I love it!!! The more I study it, the more I see the deep and well thought out connections. I also enjoy it because of the freshness broug

ht to a subject that I thought I had full control over but now it is like teaching it for the first time. It is probably for this same reason that many teachers are very unhappy - an unwillingness to change. Sorry my friends... get on board and love this subject again!! This is why I have designed this site, to help you make this difficult transition easier - ENJOY THE SITE!!!
What's New at the geometrycommoncore.com?

JUST COMPLETED 3/1/14

Unit #3/#6 Assessments
(300/288 Questions)
(588 Questions in total!!)


Unit #3 Teaching Materials

(26 Worksheets & 3 Lessons)

Unit #6 Teaching Materials

(20 Worksheets & 9 Lessons)

Unit #1 Teachimg Materials

(40 Worksheets & 13 Lessons)

Unit #1 Assessment Materials

(552 Questions)

Unit #2 Teaching Materials

(38 Worksheets & 11 Lessons)

Unit #2 Assessment Materials

(640 Questions)

WORKING ON

Unit #5 & Unit #4
Teaching Materials

(Hope to release ????)

Why are TRANSFORMATIONS THE SPINE OF THE CORE?

Isometries & Rigid Motions in the plane preserve distances, angles, betweness and collinearity within transformed shapes. This leads to our new definition of congruence.
Two figures are CONGRUENT if and only if one can be obtained from the other by one or a sequence of rigid motions.
The non-isometric transformation of dilation leads us to investigating similarity. This definition is also revised to be viewed in the light of transformations.
Two plane figures are SIMILAR if and only if one can be obtained from the other by one or a sequence of similarity transformations. (Similarity transformations included reflection, rotation, translation and dilation.)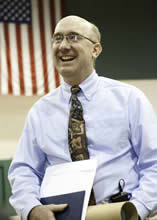 (Actually it is just me... not us... but us sounds better - less greedy!!) I am in the classroom just like you (I teach in Las Vegas, Nevada) – We are going through this transition together and I have created this site to help you, my fellow colleagues. Common Core Curriculum has been thrown on us and very little support has been provided. It is frustrating to have taught a subject for years and then in one year all of that change (welcome to education - wait a few years and things will change again). I have been instrumental at both the district and state level in helping our teachers make this transition and then it dawned on me that I could expand that circle of influence to the nation. I had done something like this about 15 years ago when I created www.e-zgeometry.com. It gathered hundreds of teachers and students to a common place that was 100% focused on geometry learning and as an aside, it brought national attention to me. In 2009,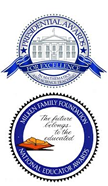 I received the two most prestigious awards in education; I was named a Presidential Awardee for Teaching Excellence and a Milken Educator of the Year. What a year that was….

I have developed this site and all of its materials on my own time and own money (isn't that how teachers always do it). Beyond the many free support matierals provided here, I have also included packets of materials that can be purchased to further extend my help in your classroom. The purchase of these items will help me pay for the URL costs, the web hosting costs, future enhancements, the purchase of software to produce the site, and of course the countless hours that I have put into this site. Support a friend and enjoy the site!!