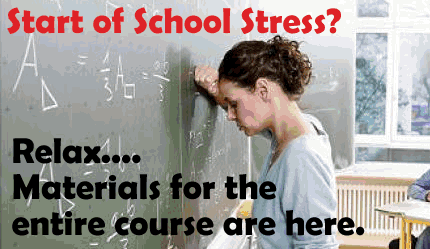 TO PURCHASE THE MATERIALS GO TO
THE SUPPORT US PAGE

(1) The materials have now entered 47 different states!
(2) Summer Projects are in full force...
-- Worksheet Improvement - Adding QR coding links to hints/helps videos
-- Designing Technology Explorations - Use of GeoGebra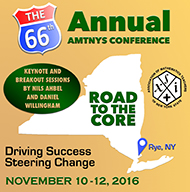 -- Adding questions to the question banks
-- and... much much more....
(3) I was accepted by NCTM to present at the Philidelphia regional conference in November 2016.
(4) I will also be presenting and attending the AMTNYS Conference in Rye, NY in November.
"One more thing- The New York Common Core Geometry Regents exam was easy for my honors kids and fair for my inclusion kids. I had to thank you for your clear and easy to understand notes on the limit arguments needed for the derivations of the area of a circle and the volume of a pyramid which after all these years of teaching HS math I actually never knew! I also loved your activity for the cross sections as well as many more notes, exercises, and activities where I felt more prepared to help my students get a deep understanding of the material."
-- Jay (NY)
"Mike, I am a teacher in Providence RI. Our curriculum is so terrible that I used to come home at night and get all choked up while trying to write my lesson plans. The curriculum that we have been provided just doesn't flow and is very hard to decipher. I am so glad that I purchased your curriculum. It has made my life so much easier. I understand the Common Core standards so much better. I am so grateful to have found your program."
-- Beatrice (RI)

Need materials to supplement a non common core geometry book? Need support on what the new changes look like and how to implement them? Don't have the time to search the web to gather in all of the materials needed to teach the new curriculum?
Then let me help you. I have created lesson notes to clearly lay out the material and what the objectives actually mean. I have also developed day to day worksheets and activities to cover the material. Go no further - this is where you will find peace of mind and save a lot of time so that you can focus on all the other challenges that teaching brings. For purchasing information, go to support us.

Looking to move forward together as a school and as a department but are not ready to put THOUSANDS of dollars into textbooks that are not really common core?
Many teachers who have purchased the materials return back to ask about purchasing for their schools. This is defintely possible. School licenses are available which allow full use of the materials to copy, edit, reproduce, modify, etc. There is no yearly subscription - it is a one time cost. The materials in their digital form provide schools great flexibility to alter them for different levels of students, length of period, and pacing. For purchasing information, go to support us.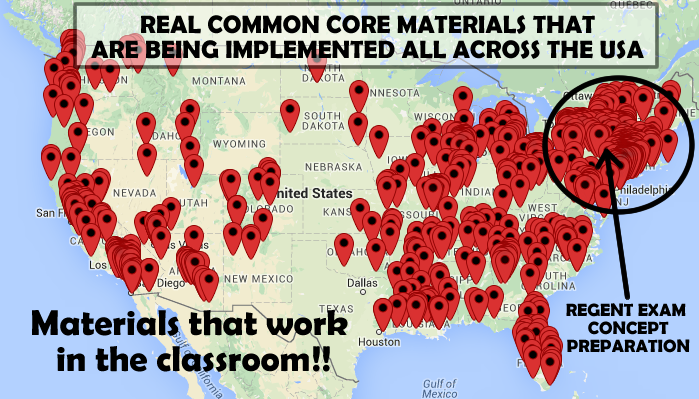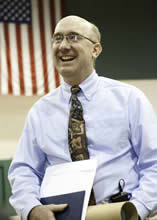 (Actually it is just me... not us... but us sounds better - less greedy!!) I am in the classroom just like you (I teach in Las Vegas, Nevada) – We are going through this transition together and I have created this site to help you, my fellow colleagues. Common Core Curriculum has been thrown on us and very little support has been provided. It is frustrating to have taught a subject for years and then in one year all of that change (welcome to education - wait a few years and things will change again). I have been instrumental at both the district and state level in helping our teachers make this transition and then it dawned on me that I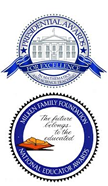 could expand that circle of influence to the nation. I had done something like this about 15 years ago when I created www.e-zgeometry.com. It gathered hundreds of teachers and students to a common place that was 100% focused on geometry learning and as an aside, it brought national attention to me. In 2009, I received the two most prestigious awards in education; I was named a Presidential Awardee for Teaching Excellence and a Milken Educator of the Year. What a year that was….

Done your research... unwrapped your standards.... evaluated the textbooks and now you realize that the options are all subpar... well you like literally hundreds of others have found the solution at geometrycommoncore. Here I can provide all of your teachers materials, assessment materials, classroom activities, implementation support and professional development to provide your district a smooth transition into the core. Save 100's of thousands district wide on textbooks!!
Districts of all sizes are searching for what to purchase and provide for their teachers. Textbooks implementation is premature at this stage because no book has yet fully embraced the common core ideals. Yes their titles say COMMON CORE but the pages say NOT COMMON CORE. Changing titles and through objective numbers beside sections is not common core. Common core requires us to do things in a new methodology. That methodology is found in these materials. Already I have had many districts implement these materials after a few teachers had purchased the materials themselves. What better referral than actual teachers who know what is best in the classroom? For purchasing information, go to support us.

We hope to create the ONE STOP SHOPPING experience for geometry common core here. It has been my experience that very little support has been provided to teachers to make this new and sometimes difficult transition from the geometry that we have taught for years to this new core curriculum. Yes, it is still Euclidean Geometry - so you say "How different can it be?", and my answer is "TOTALLY DIFFERENT!!"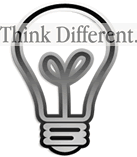 While there are certainly many similar (no pun intended) topics and concepts, the major difference lies in the methodology of delivery and the connectivity of the concepts. For example, transformations use to be that unit that I would try to get to at the end of the year, and now it forms the basis for the two biggest concepts we teach, Congruence and Similarity. In the circles of influence and conversation that I reside, I hear lots of complaints from teachers and I am often asked what I think of this new core curriculum, and my response is that I love it!!! The more I study it, the more I see the deep and well thought out connections. I also enjoy it because of the freshness brought to a subject that I thought I had full control over but now it is like teaching it for the first time. It is probably for this same reason that many teachers are very unhappy - an unwillingness to change. Sorry my friends... get on board and love this subject again!! This is why I have designed this site, to help you make this difficult transition easier - ENJOY THE SITE!!!